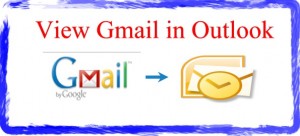 In this Gmail Outlook article, we are going to take a look at How To Use Outlook With Gmail.
When it comes to this topic, people want to know two things: First, people want to know how to view their Gmail within their Outlook interface. Second, people want to know how to do just the reverse: View their Outlook mail within Gmail.
This article addresses the first method: Viewing your Gmail account within Outlook using the IMAP protocol.
Ideally, we could have just one email that we use for everything. But since it is not an ideal world, almost all of us have a minimum of two email accounts and probably more.
I know, for myself, I have a work email, a personal email, an email that I use when I subscribe to something (because I don't want my personal email besieged by solicitors), and an email that I use for financial transactions. Thus, for me, I have four email accounts and I am sure that you have at least two and maybe more than four.
So, how do most people access their disparate emails? Well, most people go the old fashioned way. When they want to use their work email, they bring up their Outlook client. Then, when they want to check into their personal accounts like Gmail, they visit Gmail.com to view their respective personal email accounts.
But wouldn't it be nice if you could just have one place to look at your email accounts?
Well, fortunately you can. In fact, you can use either Outlook or Gmail as the method to view your professional and personal email accounts.
Most people prefer to use Outlook to manage their mail so we will look at how to view your Gmail within your Outlook client.
How to View Gmail Messages Within Outlook
The configuration that most people are interested in is how to view your Gmail messages within Outlook.
Since you probably are using Microsoft Outlook all day, it would be nice to receive your personal messages there as well. It would make Outlook a happier place to be as well…not 100% work related.
How do we do this? It is not that difficult to learn how to access Gmail through Outlook. In fact, you can accomplish this in about 5 easy steps and it should take no more than a few minutes.
Here we go:

In step 1, we need to enable something called IMAP within Gmail.
IMAP is a protocol that allows us to view our Gmail within Outlook. To do this, visit the page entitled How To Enable IMAP in Gmail (opens in a new window).

After step 1, we are done on the Gmail side. Now, we need to setup access to Gmail within Outlook. To, begin go into Outlook and choose File | Add Account.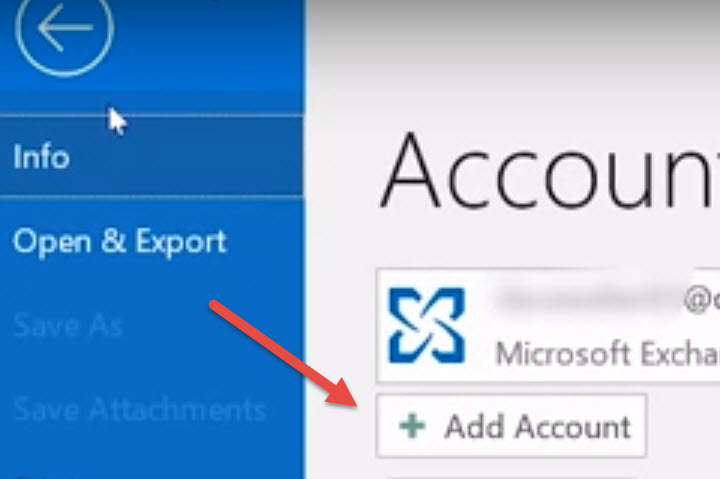 Enter your Gmail Address & Password.
After entering your Gmail address, you will then be prompted to enter your Gmail password.

Agree to Google Account Permissions if requested.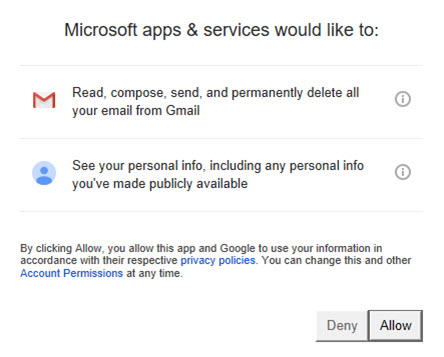 Click done and you're all set 🙂

Not so difficult afterall, huh?
How to View Gmail Messages In Outlook: How To Video
While some people prefer the textual instructions above, others prefer videos.
We just want to show you how to do it so we bring you all sorts of ways. Below, you will find the best instructional video on how to view your Gmail account within Outlook. Simply click the play link to launch the video.
How to add your Gmail account to Outlook in 2020
In this video, you'll learn how to setup your Gmail account within Outlook.
---
Configuring Gmail to Work with Outlook: Summary
We all have too many emails and checking all of these emails is a burden.
If you use Outlook for your work email, you can also use Outlook to view your other personal emails, like Gmail.
In this article, we have illustrated how to view your Gmail account within Outlook. The process is fairly simple and should take you no more than 10 minutes to setup.
This article is part of our ever-expanding how to Google series which covers many topics including How To Download YouTube Videos, an article that many people have put to good use.
As always, if you have any questions, feel free to add them in the comments section below.

Richard Cummings is a writer, traveler, and web content developer. He creates fun, informative how to articles for this site and exercises his creative writing prerogative at ARichIdea.com.

Get your copy of his latest book entitled Obvious Conclusions, stories of a Midwestern emigrant influenced and corrupted by many years living in San Francisco and abroad. It just received its first outstanding review "...reminiscent of David Sedaris or Augusten Burroughs" on Amazon UK.

Latest posts by Richard Cummings (see all)