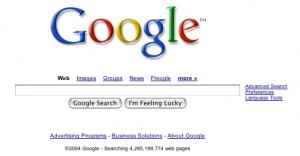 There will be times when you want to know how to delete your Google search history.
Often, people want to know how to erase Google history so others can not see where they have been. This page will teach you how to delete your Google search history so your activities will not be exposed.
This page is part of our How To Google Series, which presents various how-to articles and videos that are all Google related. The most popular page right now is How to Make Money with AdSense, Google's advertising engine.
But, let's get back to the questions at hand. You want to know how to delete Google search history.
Well, let's have a look at the various places that people could sneak a peak at your Internet History by bringing up a browser window.
Delete Internet History From the Browser Address Bar
Ok, the first and most obvious place that these sneaky villains will check is your address bar.

When you hit the drop down box next to the address bar, these snoops can see all the latest web sites that you have visited.
Thus, you will want to delete this.
In Chrome, you can follow these steps, or view the how to clear your search history video below, or view the image below that:
How To Clear Broswer History in Google Chrome
This video demonstrates how we can clear browser history with Google Chrome Browser.
---

---
Delete Internet History From the Google Search Box
Many people do not know that their past Internet searches also show up in the Google Search Box we see below:

The Google Search Box has evolved over the years and now contains suggestions from your past searches and from a tool called Google Suggest, which will attempt to figure out what you are searching for.
If you would like to turn off Google Suggest, you can do so in your Google Preferences. However, Google Suggest does not display your past searches.
This information is stored within your browser and this is the information that these sneaky folks want to obtain.
To delete your personal information from the search box–i.e. your past searches, follow the instruction in this post.
Also, here is a very good instructional video on clearing your browser Internet data:
How to Clear Chrome Browser History and Cookies on Computer
Learn how to delete your Chrome browsing history in this step-by-step video tutorial.
How To Delete Google Search History: Summary
On this page, we have looked in depth at How to Erase Google History.
In the age of the Internet era, it can be very important to conceal your Internet activities for various reasons.
To me, the basic right of privacy is important and I do not want others to have access to my information. However, it could be a vengeful spouse in a divorce case or snoopy cousin who wants to see your finances.
Remember too that knowing how to delete Google search history is not the only thing that you need to know how to do. Yes, this will deter the novice snoopers. However, your data exists in many other places so be sure that you also know how to delete your Internet cookies and directories that contain sensitive data.
By these Google How To Steps and learning how to erase your Google history, you have done the work to dissuade most would-be snoopers. Congratulations!!!

Richard Cummings is a writer, traveler, and web content developer. He creates fun, informative how to articles for this site and exercises his creative writing prerogative at ARichIdea.com.

Get your copy of his latest book entitled Obvious Conclusions, stories of a Midwestern emigrant influenced and corrupted by many years living in San Francisco and abroad. It just received its first outstanding review "...reminiscent of David Sedaris or Augusten Burroughs" on Amazon UK.

Latest posts by Richard Cummings (see all)