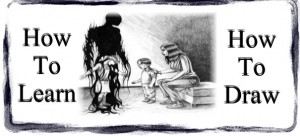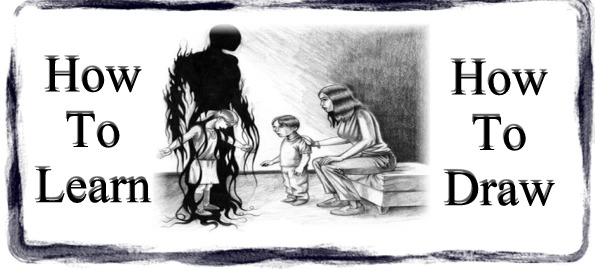 In this article, we will review how to learn how to draw. Like everything, learning how to draw takes effort and we will present you with all of the videos and instruction that you need to begin learning how to draw.
Am I an expert drawer? Absolutely not! I am someone just like you, someone who is on a quest to learn how to draw.
What I am, however, is someone who is very good at finding what is best on the Internet and today I am going to find the best places where you can begin your drawing quest.
Most of us are searching for solutions on the Internet rather than enrolling in a school. If you're motivated, the information is out there. Today, as we look at how to learn how to draw, we are going to find the best how to videos and how to articles so that we can get started.
Once we find these resources, you can then take out your pencil and drawing pad and begin learning how to draw.
I know that many of you out there simply think "I cannot draw [see TED talk video below]." While drawing is a talent towards which people seem to be predisposed, the rest of us have to learn how to draw. We did not come out of the womb envisioning and drawing wonderful photos.
However, if you are on this page, it means that you are motivated and up for the challenge to learn how to draw. This is the first step in overcoming your perceived inability to draw. The second step is practice…and lots of it.
So, on this page we are first going to take a look at the best videos that teach people how to draw. With each video, I will provide a review of the video so that you can determine if you want to view it. Following that, I will point you to beneficial articles that will teach you how to draw.
So, let's see what is out there. Grab a pencil and a drawing pad and follow along.
How To Learn How To Draw: How to Videos
Below, you will find links to the most quality videos available that will enable you to learn how to draw. I have filtered through all of the junk videos and am only bringing you the best learning to draw videos.
To watch the videos, simply click play link and the video will begin. Below each link you will find my reviews of the videos with comments on the content, time, and quality of the how to draw video.
Video for Beginning Drawers: Easy Things to Start Drawing
Enrique does an amazing and entertaining job teaching beginners how to draw. This 9 1/2 minute video will definitely get you started and has inspired thousands of beginners to learn how to draw.
Learning to Draw: Sketching Basics + Materials
This thorough 15-minute video will get you started with the following basic materials you'll need to learn to draw: sketching pencils, General Pencil Charcoal Kit, and a Sketch Pad. Then, the sketching begins at the 6 minute mark!
Learn How to Draw Step-by-Step: Excellent for Beginners
Joel Hickerson walks you through the drawing process and lets beginning drawers know exactly where to start in the this 3 1/2 minute how to draw video.
Learn How to Draw Faces
Drawing faces is one of the first thing that aspiring artists would like to learn how to do. It's a challenge but with the techniques presented in this 19-minute video, you'll advance at drawing faces quicker than you thought possible.
Learn to Draw Eyes: A Step-by-Step Guide for Beginners
This video comes from a website called IDrawGirls.com…not a bad hobby if I do say so myself. In this 5 minute video, we learn to draw an eye from a profile view. The creator does this on a computer, which some people did not like. I, however, found it kind of easy to follow along.
Drawing Portraits: A Beginner's Guide
how to learn how to draw videos. A word of caution though: Jason likes to opine about his art, so be prepared for a monologue as well as the lessons. I am linking to this first video, but this is part I of a series–take a look on over to the right side of the screen for the future parts. If you have the patience to watch the series, you will be enlightened in the end.
Learn To See, Learn To Draw
This short 3 1/2 minute video comes to us from Larry Withers and is called "Learn to See, Learn to Draw". This is a high-level video about how to see objects so that we have the ability to draw them. Larry then takes us through how to implement these ideas by placing tracing paper over an actual picture and drawing the shapes that we recognize. All in all, a very good quick video with beneficial artsy thoughts.
Professional Drawing Tutorial
In this video by "The Artist", we learn how to draw an eye REALLY fast. At 1 1/2 minutes, it's like a quick music video. You'll want to watch this to see how good you can become, but it might be too fast to learn anything from. After viewing, go back to the beginner drawing lessons 😉
Video: Learn How to Draw a Muscular Torso
In this video, we learn how to draw a man's torso, albeit that of a Superhero type man. This 5 minute video comes to us again from the "I Draw Girls" author…he apparently also draws superheros. He does his work on the computer but I like his "live-drawing" method as it is very beneficial to see this drawing happening in real time.
How to Draw a Hand [Explained in Detail]
In this video, Mark Crilley teaches us how to draw a hand in just under 10 minutes. Mark provides very clear cut explanations as he teaches us how to learn how to draw. The video quality is a little dark but well worth the watch. Be sure to view over to the right of the screen for Mark's other videos which are all quality but a bit Manga obsessed…you'll see.
Graham Shaw: Why people believe they can't draw – and how to prove they can [TED video]
This is perhaps the most important video of all because it highlights how to overcome the anxiety with learning how to draw. This is a TED talk by Graham Shaw in which explains the "illusion" that some people can't draw and illustrates why everyone should AND can draw. Great video!
Well, that wraps it up for the video section. There are certainly many more videos out there but they are character specific, like how to draw spiderman. After you have finished with these basic videos, you will be ready for that next step.
Learning How To Draw Articles
Below, you will find links to the best articles on how to draw. I realize that some of you prefer to read content rather than watch videos and that is why I provide this section.
To view the page, simply click the link and the article will appear in it own window.
Drawing Coach: The Drawing Coach wins my award for best overall drawing site. It teaches you how to draw just about anything in a clear and concise way. Also, as mentioned above, the videos are the best that you will find!
Learn To Draw: This is the drawing site that I like best. From the very beginning, they tell you how to think like a drawer. You will learn to see things in a slightly different light that really teaches you how to learn how to draw very well. After getting down the proper mindset, the site is filled with examples that will have you learning to draw in no time.
Drawing Now: Often times, I like to try to draw something even if I don't yet know the proper technique. I like to get my feet wet and jump right in. This sites has lots of tutorials on drawing characters, cartoons, and people. So if you want to jump right in and give it a try, learn to draw and DrawingNow.com.
Artists Helping Children: This site is meant for kids but grownups may like it too. I know sometimes I feel like a kid when I am trying to draw something. So, if you want to start from scratch or get your kids involved in learning to draw, this page is for you!
How to Draw: Summary
Like many of you, I am not a natural born artist but I really wanted to know how to learn how to draw.
For me, I want to learn to draw for two reasons: (1) I am often called upon to draw diagrams and my renditions are often not up to par. In fact, sometimes they are downright pitiful. And, secondly, I am a naturally curious person who simply wanted to know how to learn how to draw.
Above, we have located all the best how to draw videos and articles. After reviewing these, you should have a good reference to learn to draw and now it just takes practice, practice, practice.
You can also learn other great skills on our site including how to dance, how to make money online, how to play golf, and much, much more.
Thanks for visiting ThisIsHowYouDoIt.com, your home for how to do stuff 🙂

Richard Cummings is a writer, traveler, and web content developer. He creates fun, informative how to articles for this site and exercises his creative writing prerogative at ARichIdea.com.

Get your copy of his latest book entitled Obvious Conclusions, stories of a Midwestern emigrant influenced and corrupted by many years living in San Francisco and abroad. It just received its first outstanding review "...reminiscent of David Sedaris or Augusten Burroughs" on Amazon UK.

Latest posts by Richard Cummings (see all)