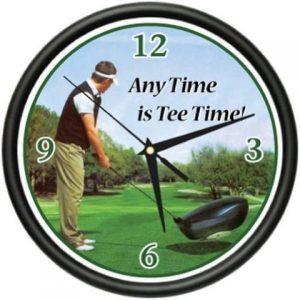 In this article, I will let all of the golfer's know how to get the best discount golf tee times online.
If you are an avid golfer and Internet user, you have probably already viewed our how to play golf pages and you even might know this little secret about getting golf tee times online at fantastic prices. For those who do not yet know how to get golf tee times at discount prices, this article is for you.
The best golf tee times, at the best prices, at many of the best courses, can be found at GolfNow.com. You can search all of the different courses and prices in your area by clicking the link below:
Here's an example of today's hot deals in March of 2020.

I have been a user of GolfNow.com for many, many years.
Living in San Francisco, finding discount golf tee times at reasonable prices on quality courses was always a challenge. Then, along came a website called Golf707 (707 is an area code in Northern California) and this changed everything. Golf707 partnered with many of the Northern California golf courses to offer heavily discounted tee times at our favorite courses.
After myself and my buddies discovered Golf707, we never booked a tee time another way. There was no other place to go to view all of the different tee times at a variety of courses in one place. And, tee times were always 30-70% off the standard daily price.
Golf707 was purchased by GolfNow many years ago and they have continued to expand at a rapid rate.
The system has now been nationalized (and then internationalized) as GolfNnow.com continues to purchase other companies. Take a look at this photo from their WikiPedia page:

And this list of purchases does not even include their latest acquisition of a company called TeeOff.com.
TeeOff.com was an online tee time facilitator that many used instead of GolfNow. So, what did GolfNow do? Well, they bought them of course.
The TeeOff.com domain does still exist and is also available for booking discount golf tee off times. We can probably assume that they will soon be merged under the GolfNow.com umbrella.
Let's have a look at the discount tee times offered by TeeOff in the Bay Area today:

All great deals, some up to 38% off!
You pay nothing to sign up for GolfNow.com and these other online discount tee time services. They are a free service to you as a user.
Where I live in Northern California, the deals are fantastic. With an average savings of near 40%, you can see that it is possible to get great discount golf tee times online using GolfNow.com and TeeOff.com for discount tee times.
And you are not limited to your local area with these online discount tee times. Recently, my buddies and I had a trip to Hawaii and we used GolfNow for all of our tee times there as well.
Look at these great deals:

In Hawaii however, you will sometimes see a little resident notice on GolfNow. This means that you can only get that tee time if you are a Hawaii resident.
Also, you will notice a little golf cart emblem on most of the tee times you book. Nearly all of the deals available at GolfNow.com come with a cart…and sometimes lunch too if you're really lucky 🙂
GolfNow.com even deals with rain delays well. I had a tee time one rainy day in San Francisco and the weather did not allow for golf. I contacted the golf course, who then called GolfNow.com for me and told them that the course was unplayable and to refund my money. I was surprised just how easy it was–there were actually people working behind the website!
So, if you want to know how to get the best discount golf tee times online, the answer is easy: GolfNow.com.
And, before you hit the course, make sure that you check out our many instructional golf pages like how to drive a golf ball, how to swing a golf club, and how to grip a golf club, all of which will have you playing much better golf.

Richard Cummings is a writer, traveler, and web content developer. He creates fun, informative how to articles for this site and exercises his creative writing prerogative at ARichIdea.com.

Get your copy of his latest book entitled Obvious Conclusions, stories of a Midwestern emigrant influenced and corrupted by many years living in San Francisco and abroad. It just received its first outstanding review "...reminiscent of David Sedaris or Augusten Burroughs" on Amazon UK.

Latest posts by Richard Cummings (see all)